The quiet guy on the crew
Michael LaRochelle is Tsimshian from Kitkatla. The father of five works at Alta Gas in Prince Rupert offloading propane rail cars into ocean-going tankers.
He's been at the Alta site for a while – first as part of the construction crew that helped to build the facility, and then as an operations tech for the last four years.
The work is dangerous because it involves handling contents under pressure. LaRochelle is known as a steady hand, and the quiet guy on the crew.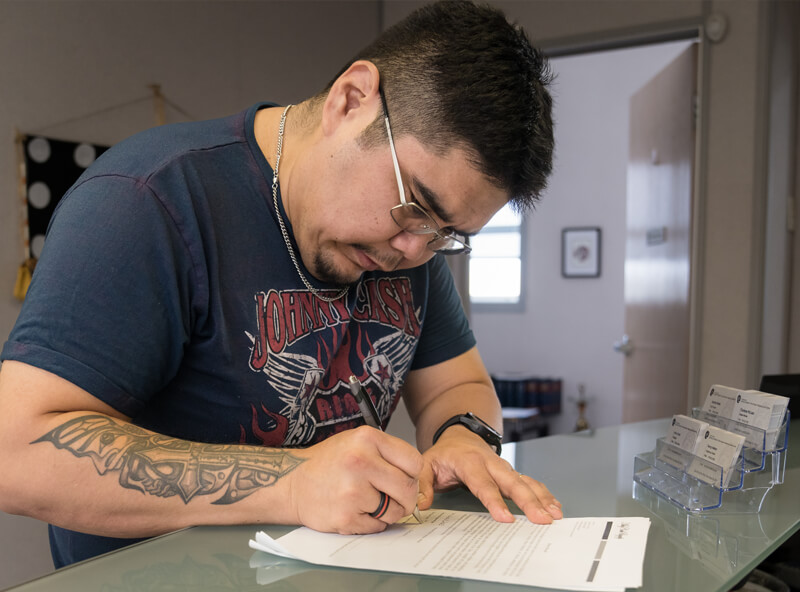 Numb
Growing up in Rupert, LaRochelle was raised by his grandparents and an aunty.
"I lost my dad at a very young age, it was actually me who found him," LaRochelle recalls. After that "It was just the two of us, me and my brother."
Larochelle's mother wasn't able to care for him. He said that although his grandparents were good to him, the grief of losing his dad and not seeing his mom at that young age was too much to understand and cope with.
LaRochelle said he was very young – about 13 – when he learned about the power of alcohol to numb the strong feelings of his many losses.
Over the years, he says he ended up involved with the police more and more. LaRochelle self-diagnosed the once-helpful coping strategy of alcohol use to be the root cause of this increasing involvement with the justice system.
When he was charged with assault and resisting arrest in 2021, he connected with a new legal service being offered in Prince Rupert.
A different kind of helping
The Prince Rupert Indigenous Justice Centre (IJC) serves six northern First Nation communities including Metlakatla, Lax Kw'alaams, Gitxaala (Kitkatla), Gitga'at (Hartley Bay), Haida Gwaii, and Nisga'a.
Operated by the BC First Nations Justice Council (BCFNJC), IJC's provide advice, support, and representation directly to Indigenous Peoples at the community level, currently with primary focus on criminal law and child protection. There are currently four bricks and mortar IJCs (Prince Rupert, Merritt, Chilliwack, and Prince George) and a virtual IJC, which serves Indigenous Peoples across the province. Five more centres will open this year.
BC First Nations Justice Council Chair, Kory Wilson, states that the IJC's are unwinding a century of harm. The BC First Nations Justice Strategy contains 43 actions for change along two tracks. The first track involves offering Indigenous Peoples access to immediate and culturally safe legal support.
"We know that for far too long the legal system has been used as a tool of oppression and disenfranchisement. We can and must do better – all Indigenous People must have access to justice and wraparound support services. We must disrupt and redesign the justice system to ensure that Indigenous People are no longer overrepresented at the negative end of every justice-related statistic."
The second track, says Wilson, is longer-term. "We are working to restore Indigenous sovereignty by putting First Nations legal orders back into the centre of the circle. We envision a time when harm is dealt with at the community level. We are building these IJCs so we can walk alongside First Nations leadership as they achieve sovereignty over justice and fully realise self-determination."
According to Amanda Carling, BC First Nations Justice Council CEO, justice issues do not exist in isolation but are linked to social and health determinants.
She says IJCs take a holistic approach to individual and community wellness by facilitating connections to supports such as housing, mental health and addiction treatment, and employment services.
When an IJC staff lawyer visited LaRochelle in his holding cell, they asked a simple question that no past lawyer had ever asked him: "Have you ever thought about treatment?"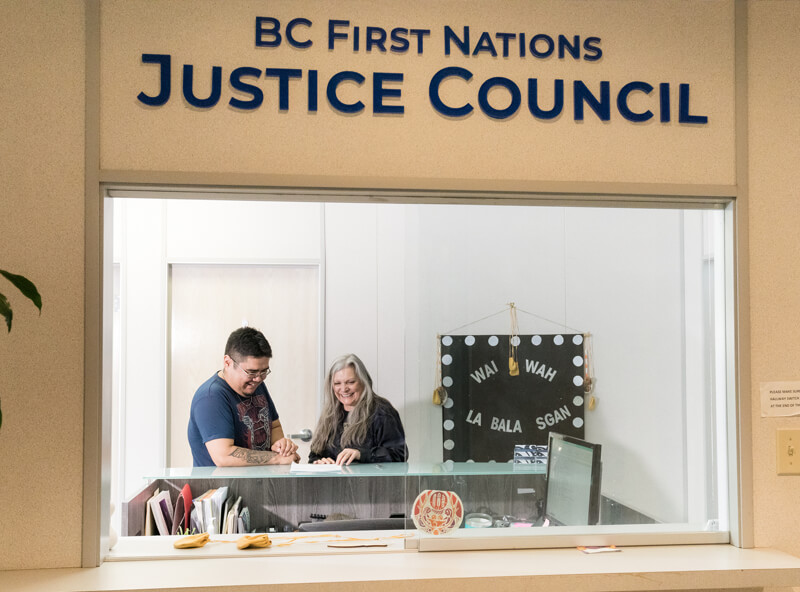 Creating a healthy path
Diverting Indigenous People away from incarceration and to a healthy path away from justice system involvement is a stated goal of the IJCs.
Going to jail wasn't going to help LaRochelle, his family, or society at large.
The IJC staff lawyer requested a Gladue report – an independent report that gives the court a complete picture of an Indigenous person's life, unique background factors and local community and colonial circumstances. Gladue reports are used in sentencing and also set out customized healing plans.
Larochelle didn't contest the charges against him and pursued residential treatment. He says that his kids gave him the strength to change the course of his life.
Contents under pressure
It wasn't until he attended a seven-week residential treatment program that LaRochelle began to unpack his family history. "Growing up seeing my dad hurt my mom, I came to reflect this in my own life."
Like the liquid propane that he worked with day after day, LaRochelle came to understand that he was living with contents under pressure.
"At treatment, they taught me about communication, not holding anything in and bottling it up," said LaRochelle. "Bottling it up" is something he observes with a lot of men his age. He recently lost a good friend who had also suffered many losses.
LaRochelle's 18-month journey has inspired others in his family. Although his legal issues have been resolved, LaRochelle and his lawyer stay in touch. Just this year, his brother got connected to the Prince Rupert IJC and started down his own healing path.
Recently, the quiet guy has started talking – encouraging other men in his life to come out of the darkness.
When asked what advice he's share with someone in similar circumstances, LaRochelle offers "You can recover. You don't have to live in the past, live in the present and look forward to the future. Most of all, don't be afraid to reach out and ask for help."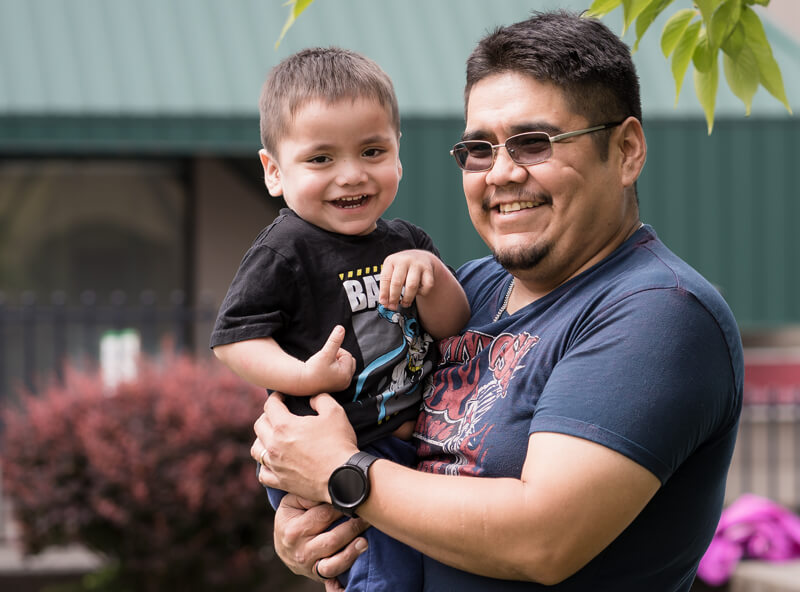 "We know that for far too long the legal system has been used as a tool of oppression and disenfranchisement. We can and must do better – all Indigenous People must have access to justice and wraparound support services. We must disrupt and redesign the justice system to ensure that Indigenous People are no longer overrepresented at the negative end of every justice-related statistic."