About the artists
Meet the artists of the Declaration Act website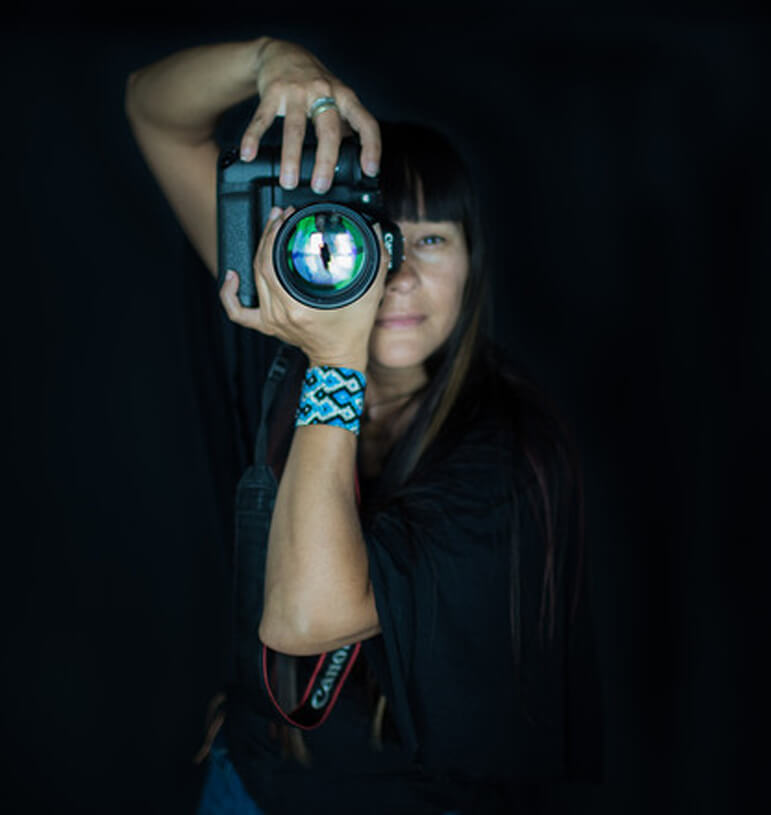 Melody Charlie
Photographer
Most of the photographs on this website were taken by Melody Charlie, a First Nations photographer from Ahousat B.C. Her photography reflects the love and respect she holds for her people, their culture and their ways of life, focusing on the strengths and resilience of her people.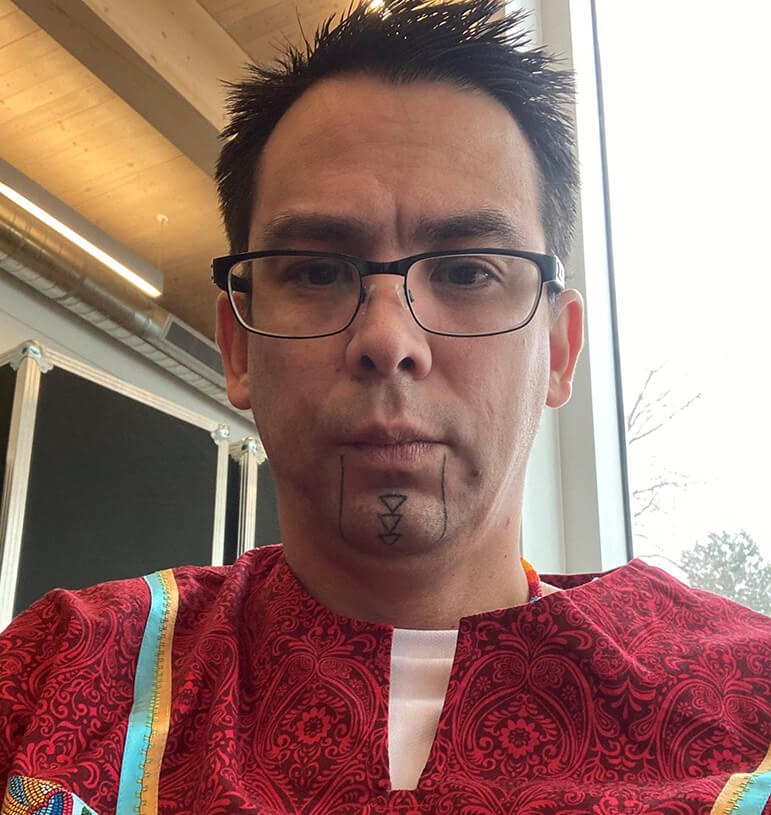 Sheldon Pierre Louis
Graphic artist of the dashboard icons
Sheldon Pierre Louis is a syilx (Okanagan) multi-disciplinary artist who resides at sənƛ̓uxuxtan (place where the grizzly bear killed them) on the Okanagan Indian Reserve near Vernon, B.C. Sheldon is the lead visual artist for Kama? Creative Aboriginal Arts Collective and a current sitting board member for the Greater Vernon Museum & Archives, as well as a former board member of the Arts Council of the North Okanagan. Sheldon has spent the last six years as a member of Okanagan Indian Band Chief and Council but has now moved on from political work back to full time artist.
As a visual artist, Sheldon has mentored under his father Gerald Louis for most of his life and has also mentored under Barb Marchand, both multi-disciplinary syilx artists. Under their mentorship, Sheldon has learned about sketching, painting, print making, traditional materials, carving and curating. Additionally, Sheldon has mentored under mural artist Michelle Loughery, as a youth participant in the DownTown Vernon Mural Project 2001. Sheldon has since created his own youth mural projects and has also participated in the Nelson International Mural Festival, the Uptown Mural Festival, the Summerland Making Waves Mural Festival, as well painted numerous murals throughout the Okanagan territory. Sheldon has also recently mentored under Dion Kaszas, a nlaka'pamux multi-disciplinary artist, in the practice of Indigenous hand poke tattooing.
Sheldon's syilx roots has shaped his style and informed the connection of his art with land, language, culture, environment and Indigenous activism. The Indigenous Peoples of this land have faced and continue to face many acts of colonial violence and Sheldon uses his art to bring a voice and conversations to the systemic issues that plague the Indigenous Peoples of this country.
Sheldon's fine art can also be found on the walls of University of British Columbia Okanagan (UBCO) and in their Public Art Collection. Sheldon's most prized piece of work is the "Convocational Mace of University of British Columbia Okanagan", which is a hand carved wood piece that is carried in the annual convocational ceremony every year at the university. This piece now sits on display in the UBCO administrations building. Sheldon is a past participating artist for the UBC Okanagan Indigenous Summer Arts Intensive – 2019 Artist Residency, UBC Okanagan.
As part of a past exhibition, during the COVID-19 pandemic with the Kelowna Art Gallery at the Kelowna International Airport, Sheldon was named by Air Canada as number one best art in airports around the world for 2020.
Sheldon will also have a newly created painting commissioned and added to the Public Art Collection of the Kelowna Art Gallery. Another notable commission is a piece that is part a unique meeting room inside Rogers brand-new Customer Solution Centre in Kelowna called the Downie-Wenjack Legacy Space. In partnership with the Gord Downie and Chanie Wenjack Fund, the space is dedicated to raising awareness and understanding of Indigenous art, history, and culture, with Rogers teams and community members.
Sheldon is the recipient of 2015 First Peoples Cultural Council Emerging Artist grant, the 2016 First Peoples Cultural Council, Emerging Artist Development grant and the 2020 First Peoples Cultural Council, Sharing Across Generations grant. His artwork can also be found in the offices of the First Peoples Cultural Council.
Sheldon's works and contact info can be viewed on his website.